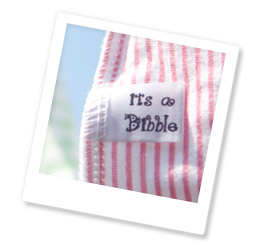 Hi, my name is Linda, I'd like to introduce Bibbles, the home of the bandana bib.
A little about me
With years of experience in the textile trade and retailing, it seemed quite surprising to have uncovered this wonderful product quite naturally as a busy grandmother. With six daughters and several grandchildren I realised that the old style bib, unchanged in generations, is fast becoming a thing of the past.
My motivation
I noticed in my own family that as far as bibs are concerned today's modern mum is looking for more, something that looks good and does the job, better. I saw the new style 'Bandana Bibs' on sale and thought they were a fantastic solution, but what surprised me is that almost all are imported, have boring fabric choices and a retail price of around £4.50, which I feel is a bit expensive.
So, with that in mind I created several myself for my granddaughter, she was a big dribbler! Before I knew it we went into production retailing on eBay initially and thereafter I formally created the Bibble. We now ship globally and so far have hundreds and hundreds of customers - most coming via referral.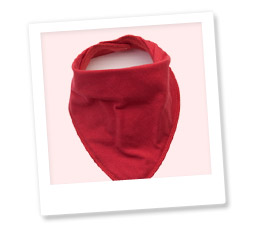 What exactly is the Bibble?
Bibbles are hand-made in Nottingham, in the UK from fabrics that I source and select locally every month. Every bandana bib is made within a few miles of my home, and from the highest quality cotton with a super absorbent fleece lining and nickel free, adjustable press-studs.
It's the unique combination of cotton and fleece means that the outer cotton layer absorbs wetness whilst the fleece under-layer acts as a barrier, preventing the clothing from becoming wet. The 'tunnel' fleece disperses the wetness, creates airflow and allows moisture to evaporate so the bib dries out quickly.
Of course the Bibble is fully washable and is even available in larger sizes for older children and adults with special needs.
Please say hello
Bibbles is my passion, the feedback I get is unbelievable and I'd love to hear your thoughts and anything that you'd like to see more of. Hearing feedback from real people motivates me the most! You can contact us using the form here.
Thanks for reading.
Linda Percival Owner of Bibbles & Busy Grandmother
PS: I'd be in trouble if I didn't mention Richard, my partner, he's been instrumental in helping Bibbles get up and running, he looks after the back office and order dispatching, be nice to him!